The First International Conference on Digital Economy
Emerging Technologies and Business Innovation
April 28-30, 2016
Carthage, Tunisia
The first International Conference on Digital Economy (ICDEc) will take place from April 28th to 30th, 2016 in the beautiful Mediterranean coastal city of Carthage –Tunisia. The theme of the ICDEc- 2016 is:
Digital Economy: Emerging Technologies and Business Innovation
ICDEc 2016 is technically co-sponsored by the IEEE Tunisia section and IEEE CIS Tunisia chapter. The purpose of the Conference is to promote innovative research that highlights the impact of emerging technologies of the digital economy, with in particular, the role of "Cloud Computing, Big Data and mobile technologies" on business innovation. The ICDEc conference focuses on new models and applications in management, digital marketing, web intelligence, e-commerce, security and privacy. The conference Chairs invite researchers to submit contributed papers, case studies, special topic session proposals and roundtable discussion proposals. Submissions should focus on technological or business and marketing concerns. Papers will be strictly reviewed and will be selected based on the quality and originality of the research and their contribution to advancing or developing new knowledge in the digital economy field. Authors must send papers to a selected track number and list one or two track numbers if appropriate. Each paper should clearly indicate the nature of its scientific contribution, and the domains or environments to which it is applicable. Only original papers should be submitted.
The conference Chairs also invite professionals from industry to present their real life experiences related to Technology trends and Business Innovation and to share with academics valuable feedback and best practices in digital economy.

Registered and Presented papers will appear in the proceedings and submitted for inclusion into IEEE Xplore

Selected papers ICDEc 2016 may be considered for publishing in a special issue of
- The Journal of Global Business and Technology JGBAT.
Submissions can consist of theoretical or applied research in a large range of tracks and topics including, but not limited to:
General Co-Chairs
Dr Rim Jallouli, University of Manouba, Tunisia.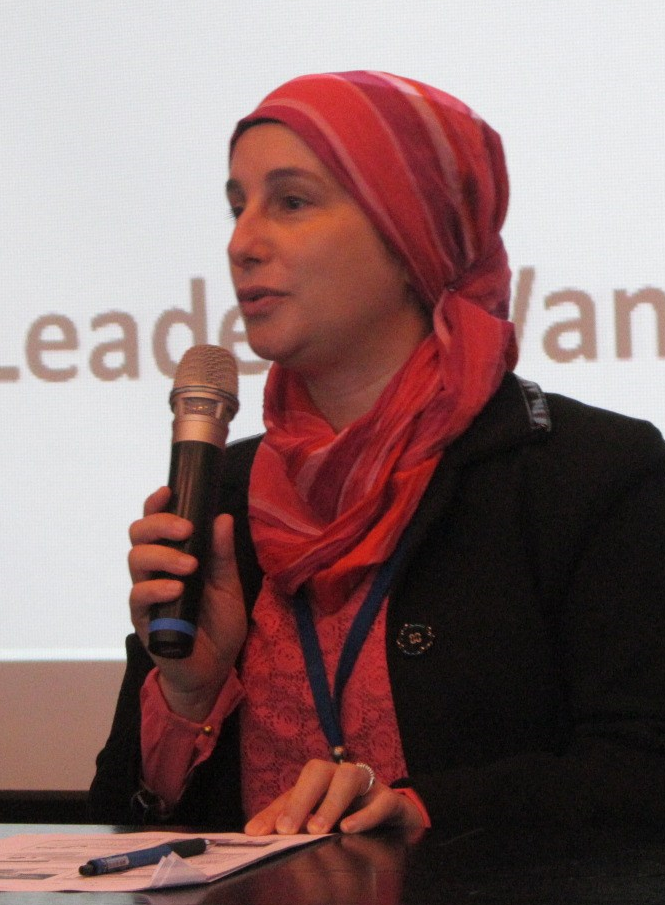 Professor of Marketing and Innovation
Founding President, Tunisian Association of Digital Economy- ATEN
Dean, Higher School of Digital  Economy -ESEN,University of Manouba
ResearchGate profile
Dr Olfa Nasraoui, (IEEE CIS senior member) University of Louisville, USA.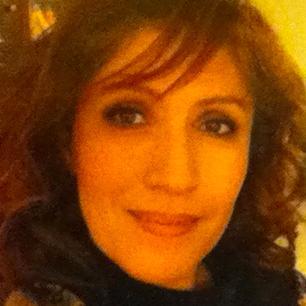 Professor, Director, Knowledge Discovery & Web Mining Lab
Speed School of Engineering - University of Louisville
ResearchGate profile
Program Committee Co-Chairs
Mohamed Anis Bach Tobji, LARODEC, University of Tunis, Tunisia.
Rhouma Rhouma, RISC, University of Tunis El Manar, Tunisia.
Rym Srarfi Tabbane, MM, University of Manouba, Tunisia.
Organization Committee
Hamida Amdouni, RIADI, University of Manouba, Tunisia.
Nabila El Jed, University of Manouba, Tunisia.
Chemseddine Ethani Barnat, DRIMAN, University of Tunis El Manar, Tunisia.
Karim Kammoun, University of Manouba, Tunisia.
Houda Challakhi, University of Manouba, Tunisia. (Administrative coordinator)
Finance Chairs
Afef Herelli, URISO, University of Tunis El Manar, Tunisia.
Jihène Ouakdi, University of Manouba, Tunisia.
Country Chairs

December 2015

Deadline of paper submission

December 15, 2015

January 7, 2016

January 24, 2016

February 2016

Notification of acceptance

February 21, 2016

Deadline of final version submission

March 3, 2016

Deadline of early author registration

March 15, 2016

April 2016

Conference date

April 28-30, 2016
We invite researchers to submit scientific papers which should not exceed 8 pages using the IEEE Standard templates (Latex template, Word template) without page numbers. Submitted papers are peer-reviewed, and selected based on their originality, relevance to the conference topics and technical soundness. One of the authors of an accepted submission should attend the conference to present their work. Papers should be submitted in PDF format to the ICDEc 2016. Please note that English is the only accepted language for writing and presenting papers. Registered and Presented papers will appear in the proceedings and submitted for inclusion into IEEE Xplore. EasyChair online submission website:
Early registration (Before March 15th, 2016)
$350
700TND
Regular (non-IEEE member)
$280
550TND
Regular (IEEE member)
Late registration (After March 15th, 2016)
$400
800TND
Regular (non-IEEE member)
$320
650TND
Regular (IEEE member)
Open the registration form
Wednesday 27 April 2016
Thursday 28 April 2016
Friday 29 April 2016
Saturday 30 April 2016
19.00 - 20.00
Welcoming Cocktail
09.00 - 10.00
Inaugural session
10.00 - 10.20
Coffee break
10.20 - 12.00
Keynote Speaker s
14.00 - 17.30
Competitive sessions
09.00 - 10.00
Keynote Speaker
10.00 - 10. 20
Coffee break
10.20 - 12.00
International Networking session
14.00 - 17.30
Competitive sessions (e-health/e-learning)
19.00- 21.30
Awards Ceremony and Dinner
09.00 - 10.30
Tutorial Dr O. Nasraoui - Web mining
10.30 - 10.50
Coffee break
10.50 - 12.00
Competitive / working sessions
12.00 - 14.00
Lunch & Announcement of ICDEc 2017
14.30 -18.00
Cultural Program - Carthage
Salma Boumiza, Dalila Souilem-Boumiza and Alexander Bekiarski. Conception of an automatic tutor in e-learning environment.
Faten Ben Hassen, Zaki Brahmi and Hajer Toumi. VM Placement Algorithm Based on Recruitment process within Ant Colonies.
Karim Grissa. What makes Opinion Leaders share Brand Content on Professional Networking Sites (i.e LinkedIn, Viadeo, Xing).
Hanen Ben Othman, Mahmoud Zouaoui and Mohamed Hamdoun. Agile Methods and Organizational Culture.
Mariam Kalakech, Ali Kalakech and Denis Hamad. Selection of World Development Indicators for Countries Classification.
Rayane El Sibai, Yousra Chabchoub, Jacques Demerjian, Zakia Kazi-Aoul and Kablan Barbar. Sampling Algorithms in Data Stream Environments.
Saeed Mohajeri, Hamman Samuel and Osmar Zaïane. BubbleNet: An Innovative Exploratory Search and Summarization Interface with Applicability in Health Social Media.
Rafika Boussalem and Khayra Aichouche. Presenting a Model Of Critical Success Factors For Organizational Innovation In Algerian Pharmaceutical Company.
Randa Jabeur Ben Chikha, Tarek Abbes and Adel Bouhoula. Risk Management for Spam over IP Telephony using optimal countermeasure.
Mohamed Lamine DiakitÉ, Béatrice Bouchou Markhoff and El Atigh Ould Boubacar. An Ontology for Western Saharan Manuscripts.
Rim Jallouli, Mohamed Jallouli, Jihen Rekik, Mohamed Anis Bach Tobji, Amna Abidi and Nassim Bahri. The CEVEP medical application for innovative management of Central Venous Port (CVP) Technical issues and research challenges.
Rabeb Mbarek, Ibticem Ben Zammel and Turki Chichti Fatma. A Conceptuel Model of E-learning Outcomes.
Chichti Fatma, Besbes Abir Abir and Ben Zammel Ibticem Ibticem. The Impact of Contextual Factors on Business Intelligence.
Fatma Ezzahra Bousnina, Sayda Elmi, Mohamed Anis Bach Tobji, Mouna Chebbah, Allel Hadjali and Boutheina Ben Yaghlane. Object-Relational Implementation of Evidential Databases.
Ana Pires and Francisco Teixeira. Industrial Policy for knowledge intensive sectors: the role of demand?
Hamida Skandrani, Ines Zrelli and Ferid Zaddem. The Impact of a website Interactivity and Vividness on Consumer assessment of its Originality.
Olena Dudar and Johannes Voget. Corporate Taxation and Location of Intangible Assets: Patents vs. Trademarks.
The ICDEc 2016 will take place in the luxory five-star Hotel "Dar El Marsa"
Corresponding to international standards, located in the cultural heart of LA MARSA, a mythical area rich in facilitations and historical heritage. 15 minutes from the international airport Tunis Carthage, 10 minutes from the business center of the Berges du Lac, and 5 minutes from each of the legendries Carthage and Sidi Bou Saïd
Special prices for conference participants:
This includes:
Breakfast
Sea front room
Fitness area
Saune and Hammam
Free Wifi
This includes:
Breakfast
Sea view room
Fitness area
Saune and Hammam
Free Wifi
The room rate also include a free access to the fitness area, Saune and Hammam. Free Wifi is available in all the Hotel. Due to a limited number of available rooms, we strongly recommend to the interested persons to register as soon as possible.
For all your reservations or any additional information, please contact Mrs Fatma Aissa at fatma (point) aissa (at) darelmarsa (point) com
Phone number : +216 71 728 000
Fax number : +216 71 728 466